Rick Weil
Sociology Deptartment, LSU
Background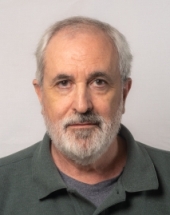 CV (I'll try to keep this current). Here.
Career Narrative, covering research, teaching, and service. Prepared for a University requirement in 2021, this gives a picture of my work up to that time. Here.


I serve on the board of ClassACT (Achieving Change Together), Harvard Radcliffe class of '73. We sponsor service organizations in localities in the U.S. and internationally, including a program in honor of our fallen classmate, Benazir Bhutto, former Prime Minister of Pakistan. Beginning during the Covid pandemic, we began presenting zoom forums on the pandemic, social justice, the arts, health, education, and other topics, with participants including members of Congress, Nobel prize winners, and others. ClassACT partners with two nonprofits I work with that do grass-roots mentoring in New Orleans, the Roots of Music and the Ole & Nu Style Fellas social aid & pleasure club.
All materials which I created, including animations,
are Copyright © 1998-2023 by Frederick Weil; all rights reserved.