Rick Weil
Sociology Deptartment, LSU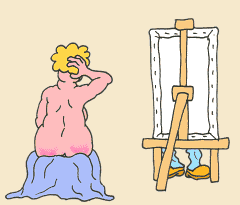 Drawings (since 2021)
(Newest at top)
"Professor Rathbone's remote research receives restrained reviews from the birds"
"The Tchoup Riders of New Orleans"
(on Tchoupitoulas St.)
"The Tweedle Twins at the Pregame Show
(with apologies ... and apologies ... and apologies) "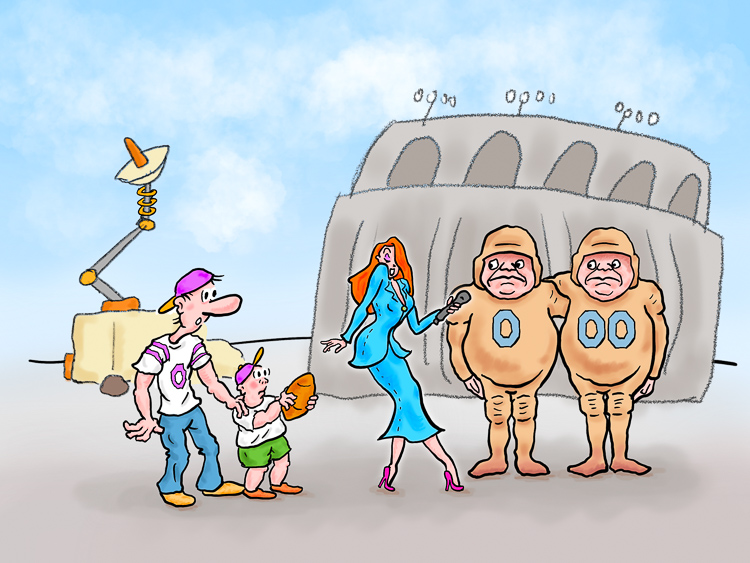 "Social Distancing at the Clown Cafe"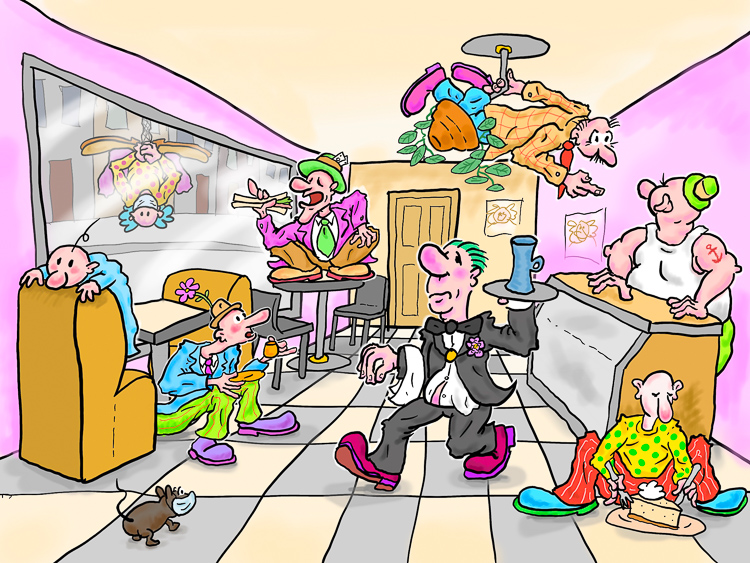 "Extreme Chess - Bungee Division"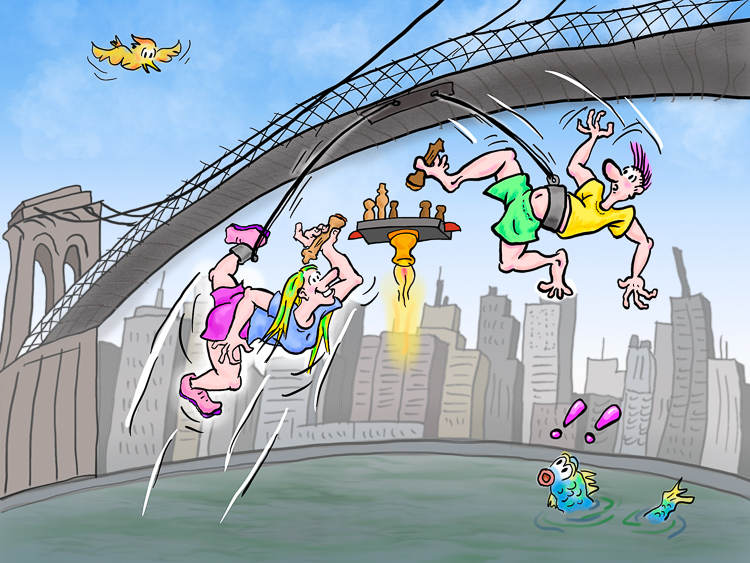 "Pogo Bob presses on for the cause"
"Professor Higgenbothem's expertise is gluing wings on flies"
"Sister Agatha corrals the bean chorale"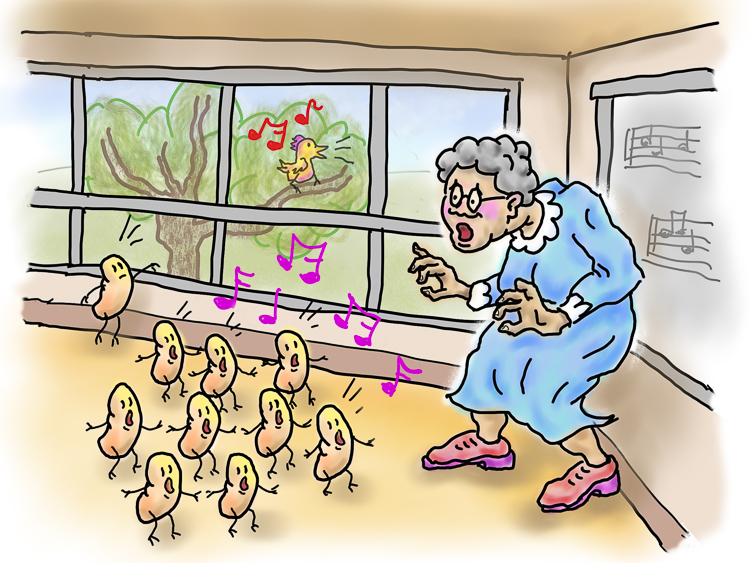 "Cows vs. Chickens in the Big Game"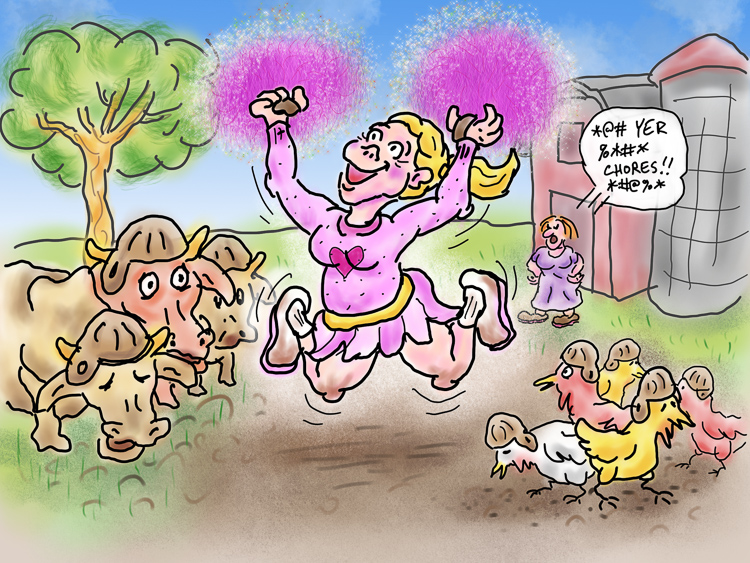 "Screen Timez"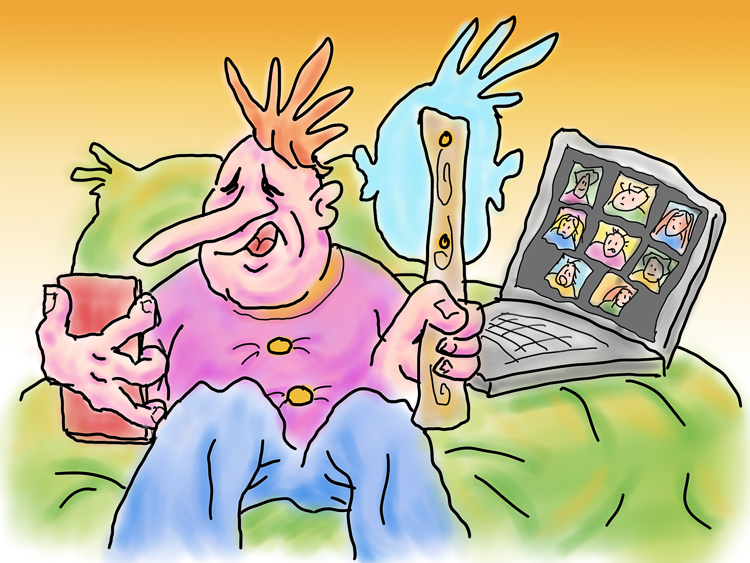 "Big Maceo belts one"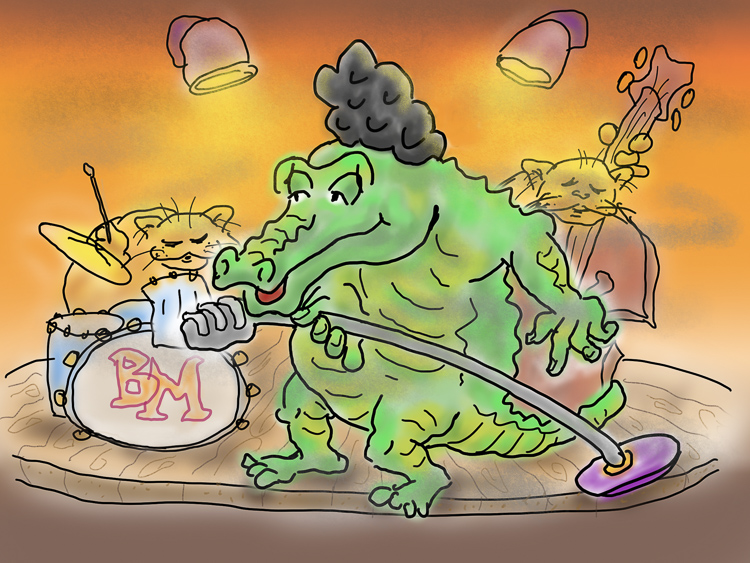 "Going high to go low"
"Clowney"
(First one after I got an iPad stylus. Thanks, SR!!)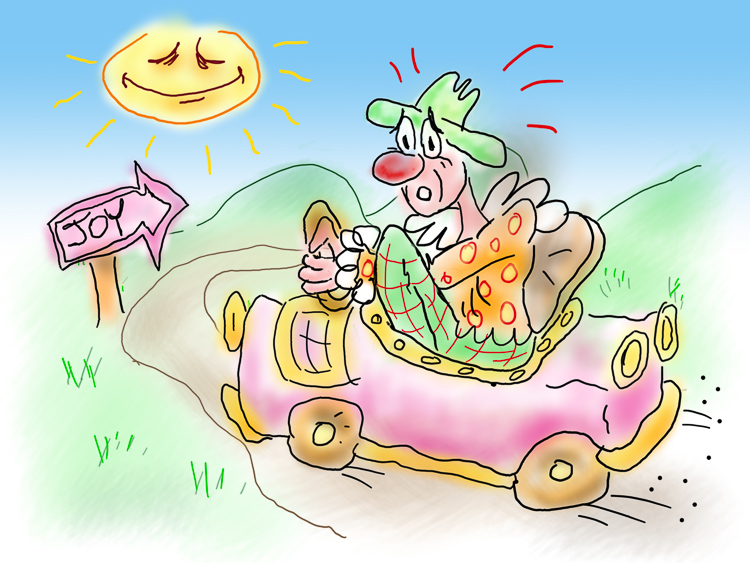 Main page: www.rickweil.com
All materials on this site which I created, including animations,
are Copyright © 1998-2021 by Frederick Weil; all rights reserved.